Our Corporate Social Responsibility Partners
FNS provides volunteer facilitators (VFs) to support the cause of
FNS provides volunteer facilitators (VFs) to support the cause of
The Guide Dogs Association of the Blind (GDAB) was founded with the mission to help the blind or visually impaired enhance their quality of life through better mobility around their environment. To this end, GDAB focuses on providing mobility training to the blind or visually impaired, and for those deemed suitable, pair them with Guide Dogs eventually.
GDAB is a non-profit voluntary welfare organisation, and has been accorded Charity status by the Commissioner of Charities. Registered with the National Council of Social Service (NCSS) as an associate member and holds an Institute of Public Character status.
Alzheimer's Disease Association, Singapore, is a voluntary welfare organization providing dementia care, caregiver support and promoting awareness of dementia.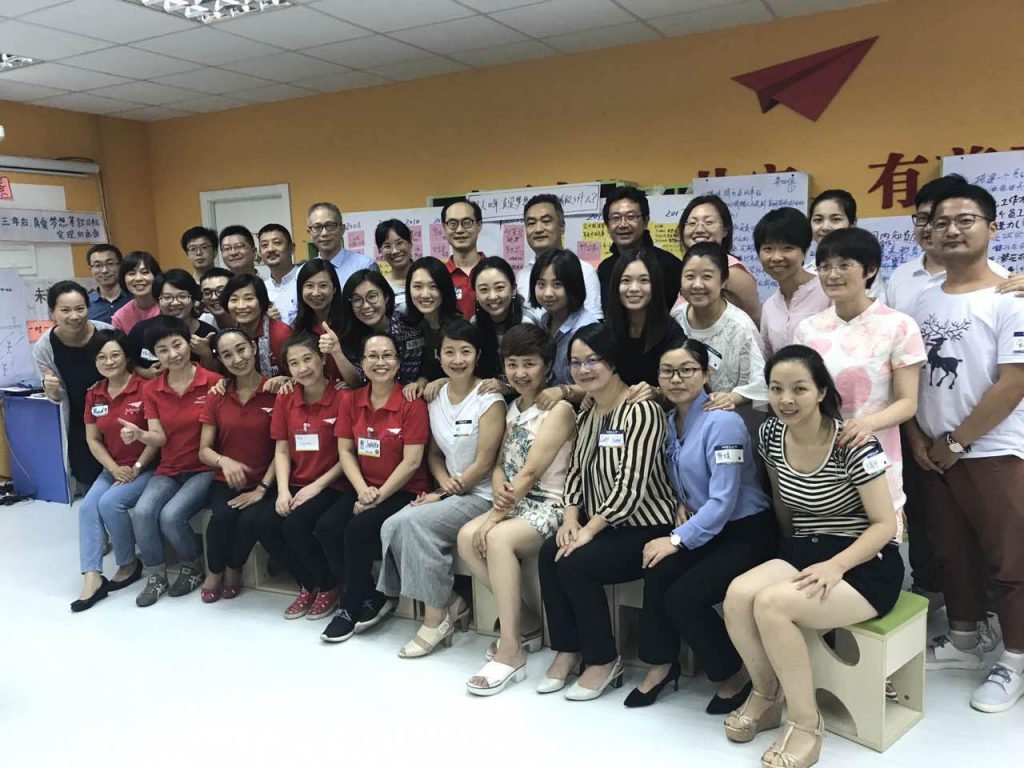 FNS and team of volunteers in Shanghai – facilitating for charity Adream.org on 31 July 2017
FNS Facilitates Strategic Development Meeting at Aquarama 2015
FNS facilitated a Strategic Development Meeting (SDM) at Aquarama 2015 at Suntec City in Singapore on 30 May 2015. The objectives of this inaugural international meeting of multi-stakeholders were to:
Develop a strategic framework for coordination regarding home aquarium fisheries which provide socio-economic benefits and environmental stewardship.
Formalise a collaborative plan to advance coordination between public aquariums, zoos, home aquarium industries, home aquarium hobbyists and academic scientists so that they work in concert to increase awareness and education about positive conservation outcomes from beneficial home aquarium fisheries and production systems.
100% of the attendees committed to take action to implement the suggestions brainstormed at SDM – a promising and encouraging start!
Although the majority of the participants were new to a facilitated, participatory process, 100% of the attendees found the SDM a good/excellent experience and 88% felt the meeting had achieved its objectives.
Details on the initiative can be viewed on: www.projectpiaba.org
To volunteer as a VF with us, please email us at admin@fns.sg