On a cold (and cozy) Saturday morning, 19 people rolled out of beds to attend the first Community of Practice (CoP) held in 3 years at Facilitators Network Singapore (FNS).
And no, it wasn't about the food.
It was about reconnecting with self and others, especially after all those years living under the shadow of COVID.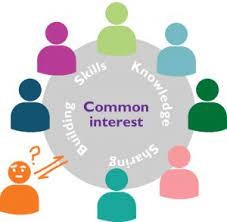 Being my first time at FNS' CoP, I wasn't quite sure what to expect.
This isn't quite a review of 10 reasons why you should go to the next CoP. Rather, it's a reflection of what participants took away, and how that might this perhaps guide you in the coming months on your journey as a process facilitator.
Because I have to admit this:
It is difficult being a facilitator.

Or being in the learning and development, or organisational development space.
As borders open up and in-person gatherings are organised again, you might find your diary increasingly fill up with bookings and engagements.
Business might be even better than usual. It might be difficult to handle the sudden busyness and travelling logistics.
Because this time, you cannot just go from meeting to meeting at a single click.
Instead, you find yourself having to plan trips again, booking flights, going through security checks in the airports, and having to pack that suitcase all over again.
Or maybe the boring times when you have to wait for the bus, sit on the train (MRT), just to visit a client.
It's scary to be all alone at the front
But perhaps more importantly, as a facilitator, trainer or consultant, you are the point person.
Everyone is looking at you.
Gulp.
Often, you work alone.
And it is difficult to tell your client,
Actually I don't really know for sure how the meeting is going to pan out.
That is a definite recipe for you to lose your future engagement.
That is why the CoP was initially started, to "nurture the community of process facilitators", as Janice, the co-founder of Facilitators' Network Singapore, shared. She reflected that since 2004 FNS had been organising monthly facilitators forums then quarterly learning days and now Community of Practice for process facilitators to connect, share, learn and grow.
The hard thing about hard things
If we are honest, as process facilitators, we may be motivated by many different things.
But deep down, we hope for change, and we serve as guides for change to happen.
Prabu, the other co-founder of FNS, starts with a funny anecdote of how hard moving change can sometimes be.
A committee chairman was facing problems with getting volunteers to commit more time, effort, and resources to running the events and projects they were involved in.
Here, Prabu had to be delicate. He could not make volunteers feel ashamed of how little they had contributed, or the chairman would be left with fewer volunteers.
Yet he also needed to encourage volunteers to step up to do more.
Often here, you are probably waiting for the tidy list of '5 hacks to move change as a process facilitator.'
But there isn't. Because whilst Prabu did use sociometry to group volunteers according to the number of projects they contributed to, or how he used humour to poke fun at how little some volunteers were doing, there is no neat formula to moving change.
Perhaps the overriding principle here was one of being reflective of one's process, whilst being aware of the group's process.
Prabu did go in with a plan… which he promptly threw out of the window the moment he realised how delicate the situation was.
Sometimes we have to lose focus to gain awareness
As you work at your engagements, you may sometimes have plans that may not seem to be working.
It takes skill to recognise when it isn't working, but also trust that you can make it work.
In a later activity facilitated by Fun, another facilitator, Sasi Kumar, a participant reflected on how,
"Sometimes, you have to lose focus to gain awareness."
We may have to learn to drop our focus on the plan, to be more aware of what the group is going through.
The cop-out here for me, as the writer, is to tell you that these things will take time.
That with more experience, you will learn to be more aware of how the group is processing things, so you can decide whether the plan is working, or not.
But of course this is not enough.
Imagine a ball of energy in your hands
There is this moment in the room when Fun leads the 19 participants to pretend that they have a ball of energy in their hand, and to play with it.
If you look afar, at 19 highly-accomplished professionals in the room doing this, you're forgiven if you stole a laugh at how ridiculous this looked.
But that morning, all 19 of us decided to give it a try. People reflected on how they did feel the energy, the tingle, and the strange sensation between their hands, as they played with the ball of energy.
I would like to invite you to think back.
When were the moments you've had the most impact on your clients?
It probably wasn't the time when you were checking your plans on paper, looking at the flow, and desperately trying to see whether you were running to time.
But it was probably the time when you simply 'held things lightly'.
Think about those three words: Hold. Things. Lightly.
It sounds like a paradox.
How could you possibly hold something, without holding on, tightly?
It involves you holding the tensions, and the balance between what you want, and what your client (and the group you serve) needs.
It involves something scary.
Giving up control.
It is doing all you can to prepare, but when it comes to you at the front of the room, to recognise that these are people you are working with, not things.
When you stay hungry and foolish
Things can have predictable behaviours, but humans do not. They just do not.
The sooner we accept that, the faster we acknowledge how bad we may be as facilitators, so that we can become better, with the help of a wider community.
In life, we may chase moments such as the time when a big client signs with us. Or when we finally get enough money to retire. Or the next holiday.
But I think we can also live for the moments such as these.
Where you hear the grind of coffee through the Philips machine, wrap your hands around a warm mug, and hear the rush of water through the nearby flush.
And you hear the struggles and challenges of others who facilitate, who still continue to work hard regardless, and who still stay hungry (and probably a little foolish) about how we can facilitate difficult conversations, for better change.
You do not need to feel alone in your facilitation journey.
Join us at our next CoP on 6 May 2023. Contact admin@fns.sg to register.
We look forward to connecting with you.